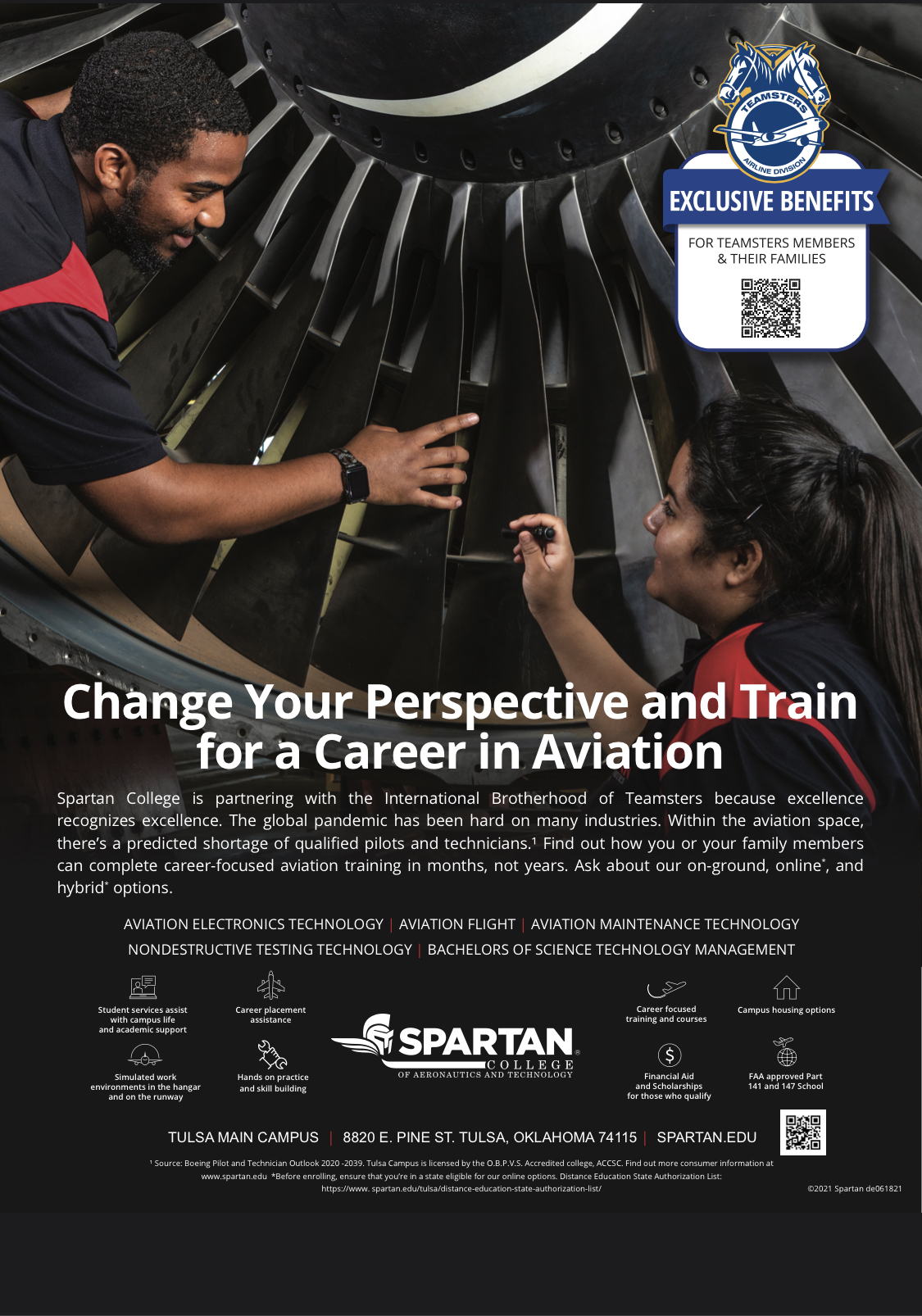 The Benefit to Teamsters and
Their Families Nationwide
SCHOLARSHIPS AVAILABLE TO TEAMSTERS MEMBERS AND THEIR FAMILIES FOR THOSE WHO QUALIFY
It's time your life reflected your daydreams. Whether you are beginning or starting over – Spartan programs inspire you to dream big and work hard to achieve your goals in aviation (and other related industries, if that's your thing). It's here where quality performance and professionalism will become the basis for your success.

So, gain practical hands-on training and combine it with approachable classroom theory to sharpen your skills.

Learn how to defy gravity – and expectations – with heart-thumping, fist-bumping, adrenaline-pumping training in aviation.
Page Last Updated: Apr 24, 2022 (16:59:16)